for miniVAN. WGN. Family CAR
ORIGINAL BRAKE PAD GAB
Our Original Brake Pad
GAB
Comfortable driving and braking feel
GAB project series 03

for mini VAN.
WGN.FamilyCAR
High-spec brake pad for minivans, vans, and family vehicles
We focus on initial braking, low dust, and low noise for a comfortable drive and stopping for city driving as well as high-speed driving! This is our unique brake pad with high performance and excellent cost performance.
High-quality
Asbestos free
High braking performance
Dust control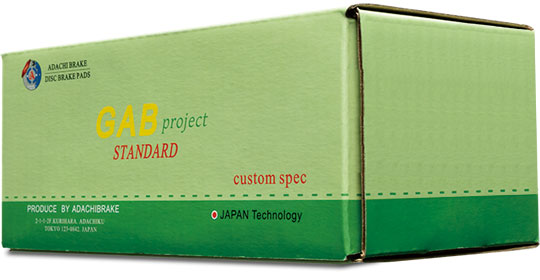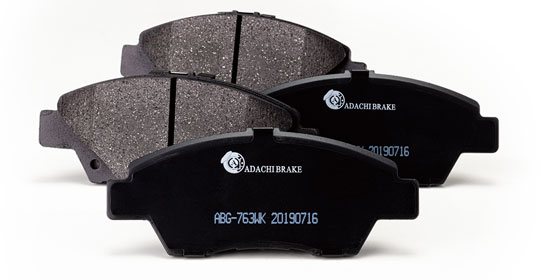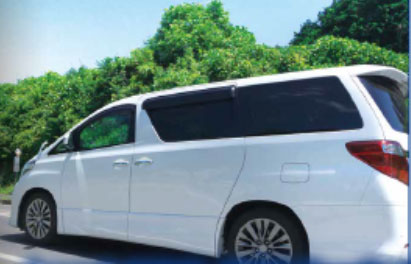 We started the GAB project for developing and supplying products with higher safety and better cost performance in line with Japanese standards.
This project is joint R&D between Adachi Brake, an trusted company operating in Tokyo, Saitama, Chiba, and Ibaraki prefectures since 1954, and GLORY, a pioneer in production of brake parts based in Guangdong Province, China.
GLORY is a trusted brand with a network of brake parts development, production, and sales not only in China but also all over the world.
Compatibility Table
| NO | Part number | Manufacturer | Applicable model |
| --- | --- | --- | --- |
| 1 | ABC-358WK | HONDA | Step WGN, Odyssey |
| 2 | ABC-359WK | HONDA | Step WGN, Odyssey |
| 3 | ABG-613WK | HONDA | Odyssey |
| 4 | ABG-629WK | NISSAN | Serena, Elgrand |
| 5 | ABG-631K | MAZDA | MPV |
| 6 | ABG-638WK | TOYOTA | Estima |
| 7 | ABG-639WK | TOYOTA | Alphard, Vellfire |
| 8 | ABG-654WK | NISSAN | Serena |
| 9 | ABG-663WK | HONDA | Step WGN |
| 10 | ABG-667WK | TOYOTA | Voxy, Noah |
| 11 | ABG-668WK | HONDA | Odyssey |
| 12 | ABG-670K | TOYOTA | Estima |
| 13 | ABG-677WK | NISSAN | Voxy, Noah |
| 14 | ABG-678WK | TOYOTA | Harrier |
| 15 | ABG-684WK | HONDA | Step WGN, Odyssey |
| 16 | ABG-698WK | HONDA | Odyssey |
| 17 | ABG-704WK | MAZDA | MPV |
| 18 | ABG-709WK | TOYOTA | Alphard, Vellfire |
| 19 | ABG-717K | MAZDA | Premacy |
| 20 | ANG-718K | MAZDA | Premacy |
| 21 | ABG-726WK | NISSAN | Serena |
| 22 | ABG-735WK | TOYOTA | Estima |
| 23 | ABG-768WK | NISSAN | Serena |
| 24 | ABG-722WK | NISSAN | Elgrand |
| 25 | ABG-776WK | HONDA | Odyssey |
| 26 | ABG-789WK | HONDA | Step WGN, Odyssey |
| 27 | ABG-797K | TOYOTA | Esquire |
| 28 | ABG-802WK | HONDA | Odyssey |
| 29 | ABG-807K | TOYOTA | Alphard, Vellfire |
| NO | Part number | Manufacturer | Applicable model |
| --- | --- | --- | --- |
| 1 | ABG-376WK | HONDA | Fit, Freed |
| 2 | ABG-377WK | HONDA | Fit, Freed |
| 3 | ABG-378WK | HONDA | Fit, Freed |
| 4 | ABG-618WK | TOYOTA | Vitz |
| 5 | ABG-634WK | TOYOTA | Sienta, Vitz |
| 6 | ABG-635WK | TOYOTA | Prius |
| 7 | ABG-675WK | NISSAN | Tiida |
| 8 | ABG-683WK | TOYOTA | Passo |
| 9 | ABG-684WK | HONDA | Fit, Freed |
| 10 | ABG-685WK | HONDA | Civic |
| 11 | ABG-686K | MAZDA | Demio |
| 12 | ABG-713WK | TOYOTA | Sienta |
| 13 | ABG-714K | TOYOTA | Porte |
| 14 | ABG-715K | TOYOTA | Axela |
| 15 | ABG-716WK | TOYOTA | Prius |
| 16 | ABG-742K | TOYOTA | Sienta |
| 17 | ABG-753WK | MAZDA | Demio |
| 18 | ABG-754WK | TOYOTA | Thor |
| 19 | ABG-761WK | NISSAN | Note |
| 20 | ABG-763WK | HONDA | Fit, Freed |
| 21 | ABG-764K | TOYOTA | Prius |
| 22 | ABG-765K | TOYOTA | Prius |
| 23 | ABG-790WK | HONDA | Fit, Freed |
| 24 | ABG-791WK | MAZDA | Axela |
| 25 | ABG-804WK | MAZDA | Demio |
| 26 | ABG-813K | TOYOTA | Sienta |
| 27 | ABG-822WK | HONDA | Fit, Freed |