for K
ORIGINAL BRAKE PAD GAB
Our Original Brake Pad
GAB
Highly evolved braking feel
GAB project series 02

for K
Custom Hi-Spec Brake Pad for light vehicles
This is our original brake pad developed to provide a comfortable brake feeling, long life, and safe driving for light vehicles.
High-quality
Asbestos free
High braking performance
Dust control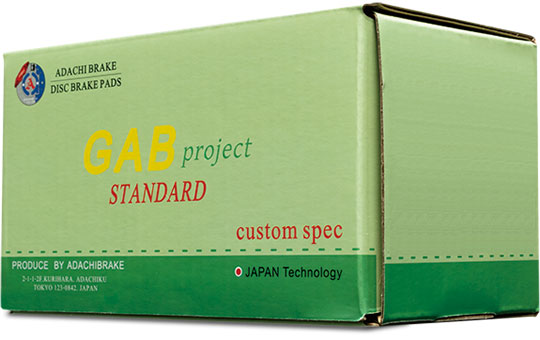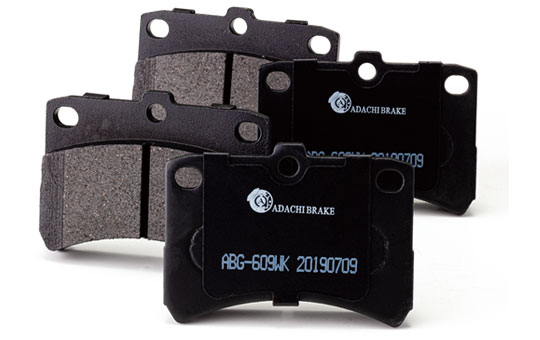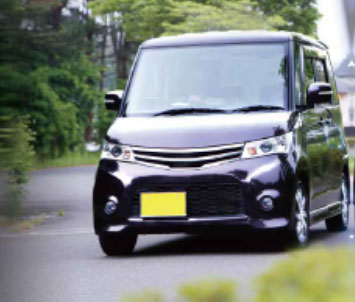 We started the GAB project for developing and supplying products with higher safety and better cost performance in line with Japanese standards.
This project is joint R&D between Adachi Brake, an trusted company operating in Tokyo, Saitama, Chiba, and Ibaraki prefectures since 1954, and GLORY, a pioneer in production of brake parts based in Guangdong Province, China.
GLORY is a trusted brand with a network of brake parts development, production, and sales not only in China but also all over the world.
Compatibility Table
NO
Part number
Manufacturer
Applicable model
1
ABG-416WK
HONDA
N-BOX, N-ONE, VAMOS
2
ABG-607WK
MITSUBISHI
EK-Wagon, Minica
NISSAN
Otti
3
ABG-608WK
DAIHATSU
Mira, Move, Tanto
4
ABG-609WK
DAIHATSU
Mira, Hijet
SUBARU
Sambar, Diaz
5
ABG-616K
MITSUBISHI
EK-W, Minica, Minicab
6
ABG-620WK
DAIHATSU
Atrai, Hijet
7
ABG-621K
SUZUKI
Carry, Every
8
ABG-683WK
DAIHATSU
Mira, Move, Tanto
9
ABG-697WK
HONDA
N-BOX, N-ONE, ZEST
10
ABG725WK
DAIHATSU
Atrai, Hijet
11
ABG-727K
SUZUKI
Palette, Wagon R
NISSAN
Moco, Days, Roox
12
ABG-769WK
SUZUKI
MR Wagon, Wagon R
NISSAN
Moco, Days, Roox
13
ABG-788WK
MITSUBISHI
EK-Wagon, EK-Space
NISSAN
Days, Days Roox
14
ABG-790WK
HONDA
N-BOX, Fit
15
ABG-795WK
DAIHATSU
Tanto, Wake
16
ABG-796WK
HONDA
N-BOX, N-WGN, S660
17
ABG-805WK
SUZUKI
Wagon R, Alto
MAZDA
Carol, Flare
18
ABG-806WK
DAIHATSU
Tanto, Wake, Move
SUBARU
Stella, Chiffon